A few friends and I always take a day in the Spring to go through Yellowstone Park to beat the crowds and see the new
arrivals.  We were lucky to see lots of wildlife……….the grass was just coming up and clearly everything was glad to
see it.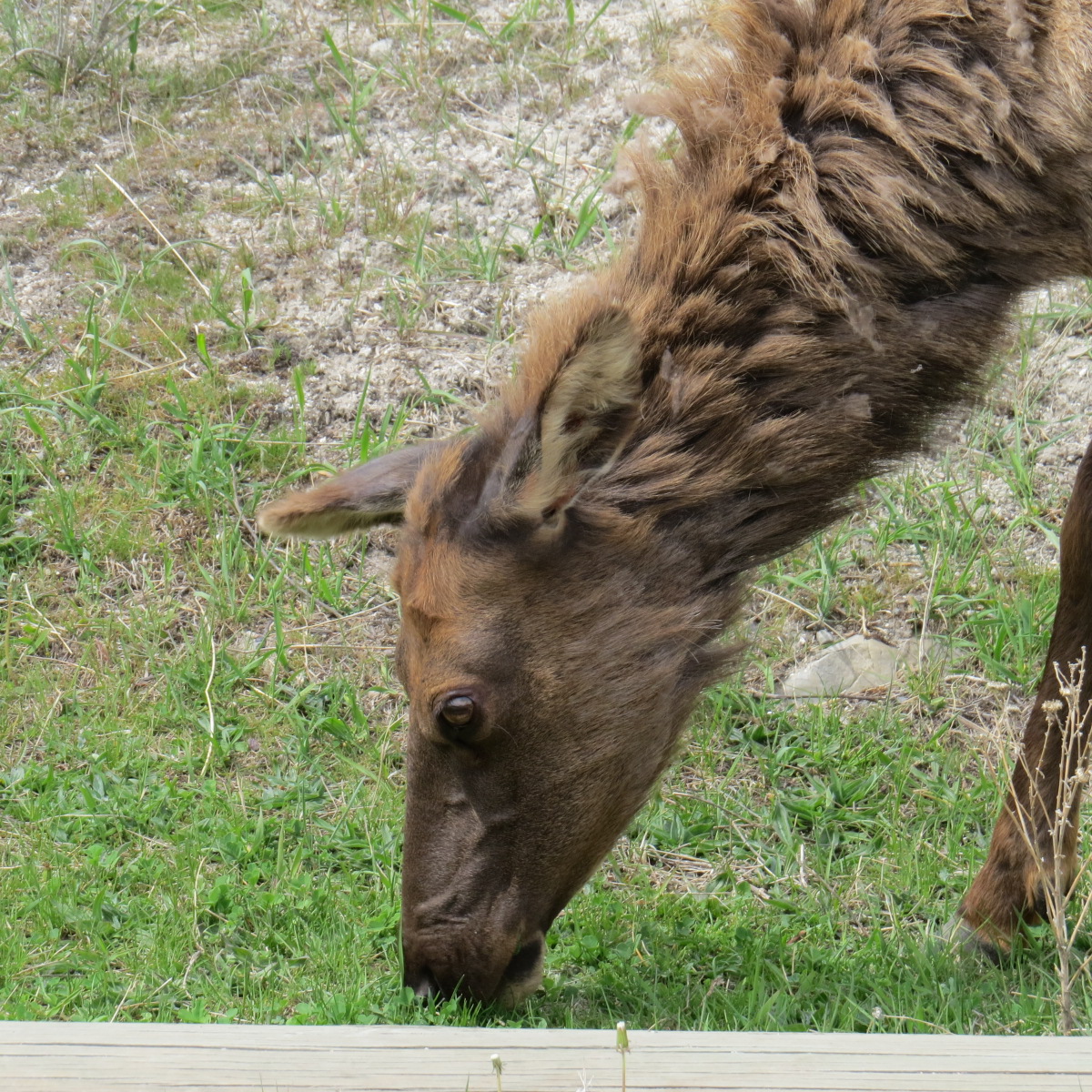 These cow elk were hanging out in Mamouth near the thermal pools.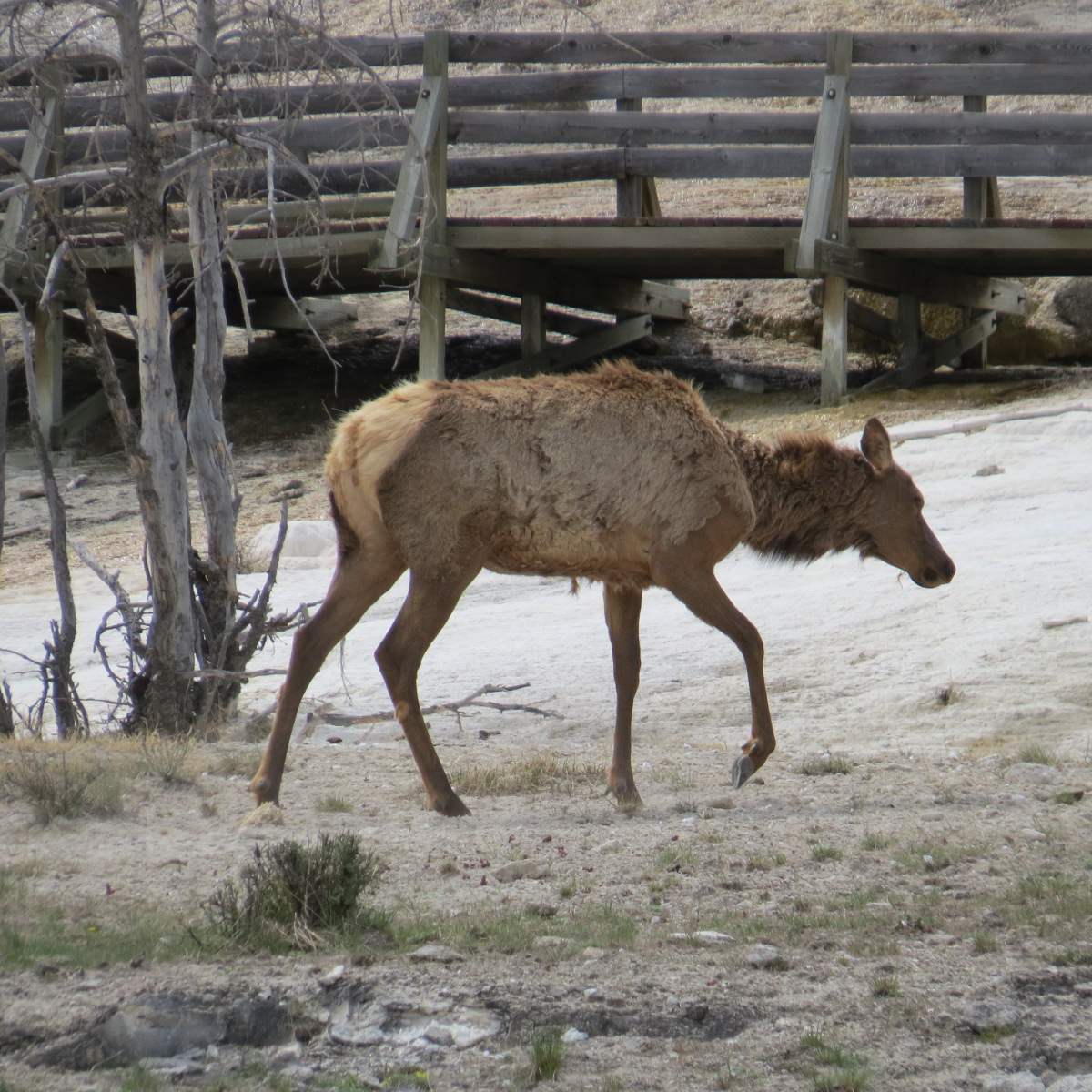 The Bison were everywhere and the calves were all very new……..and very cute.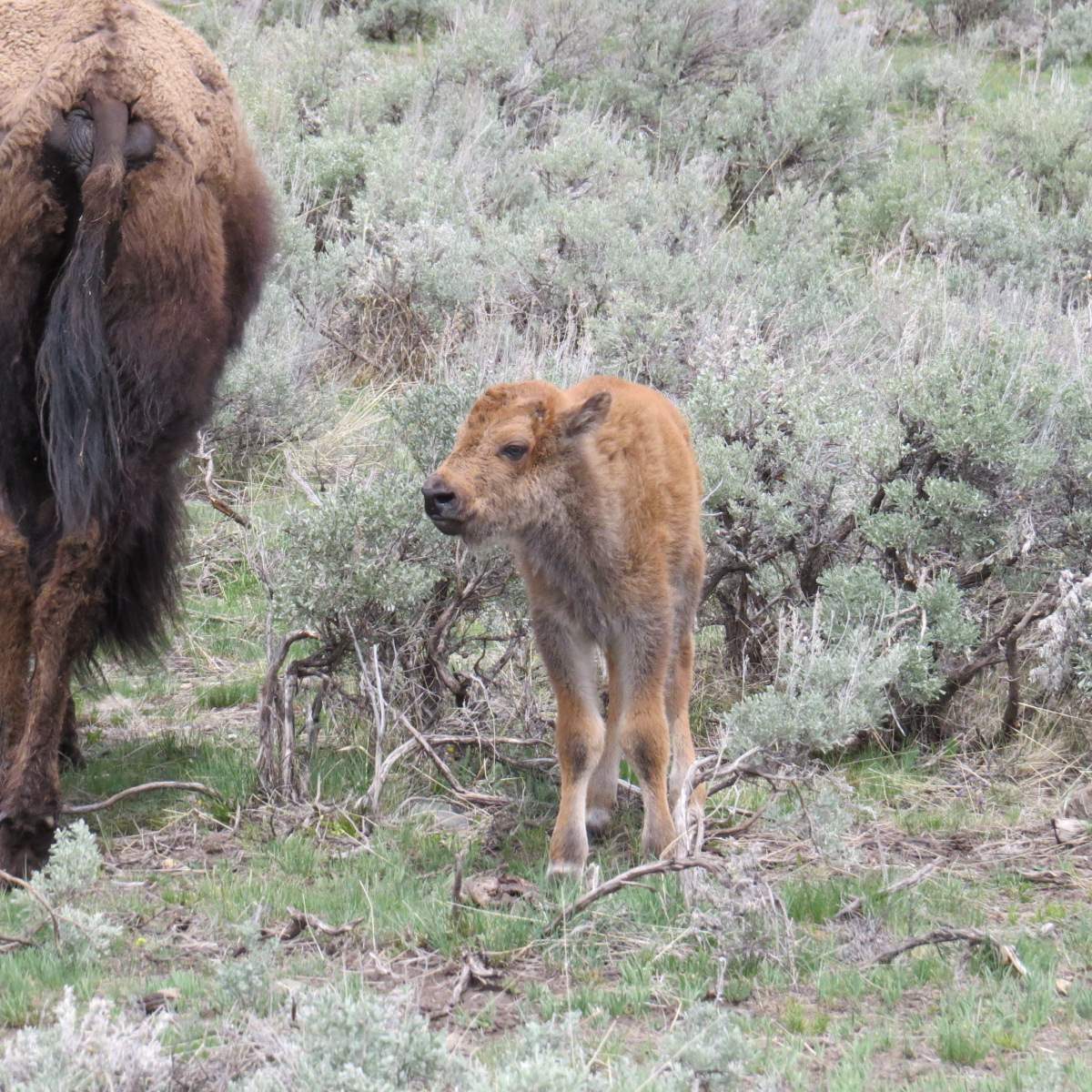 It always amazes me how EVERY year tourists seem to think they need to try to pet the Bison……every year the score is the
same Bison win, tourists =zero…….they look slow and docile, they are NOT.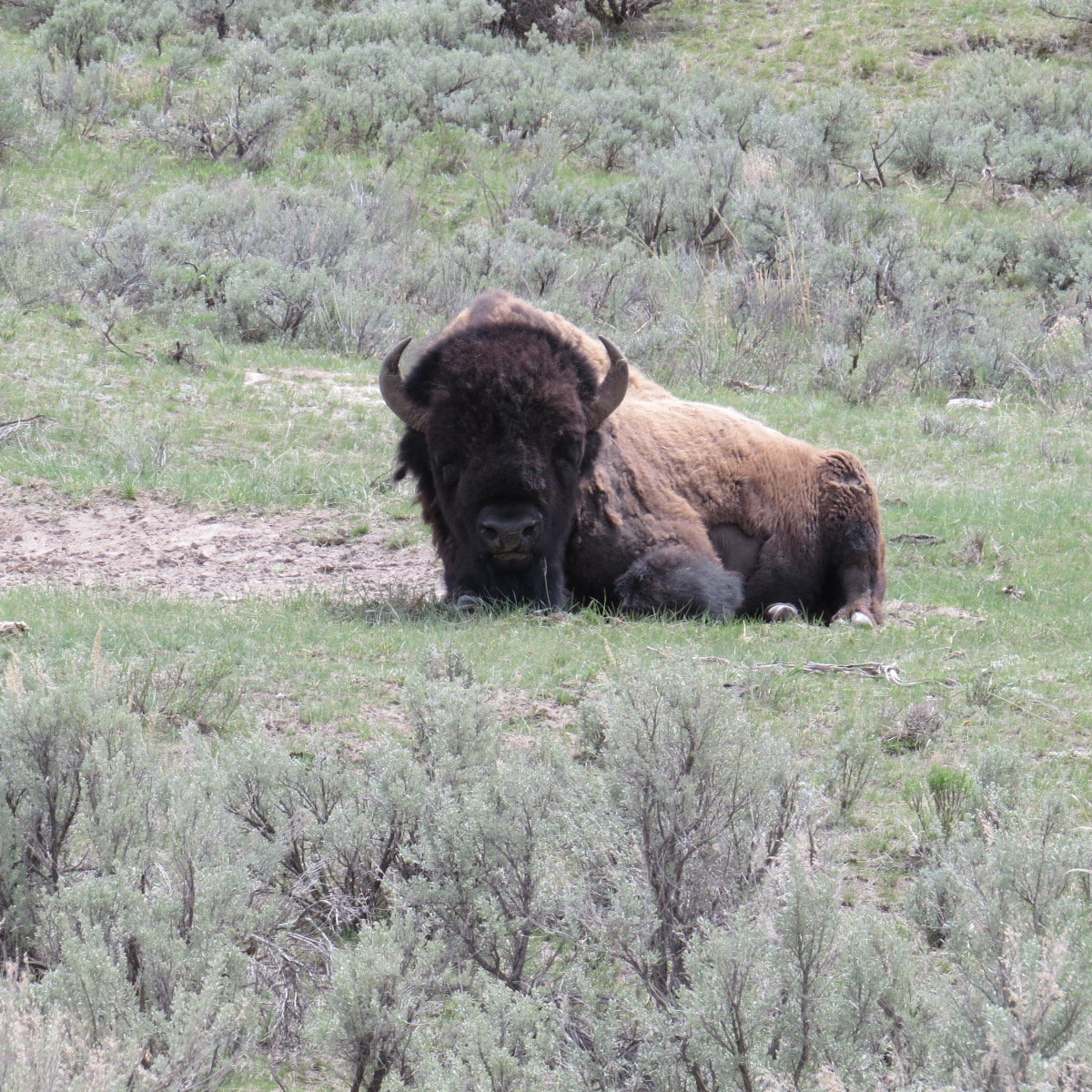 What does always amaze me when I see them is how big they are, the bulls especially……..their heads are HUGE.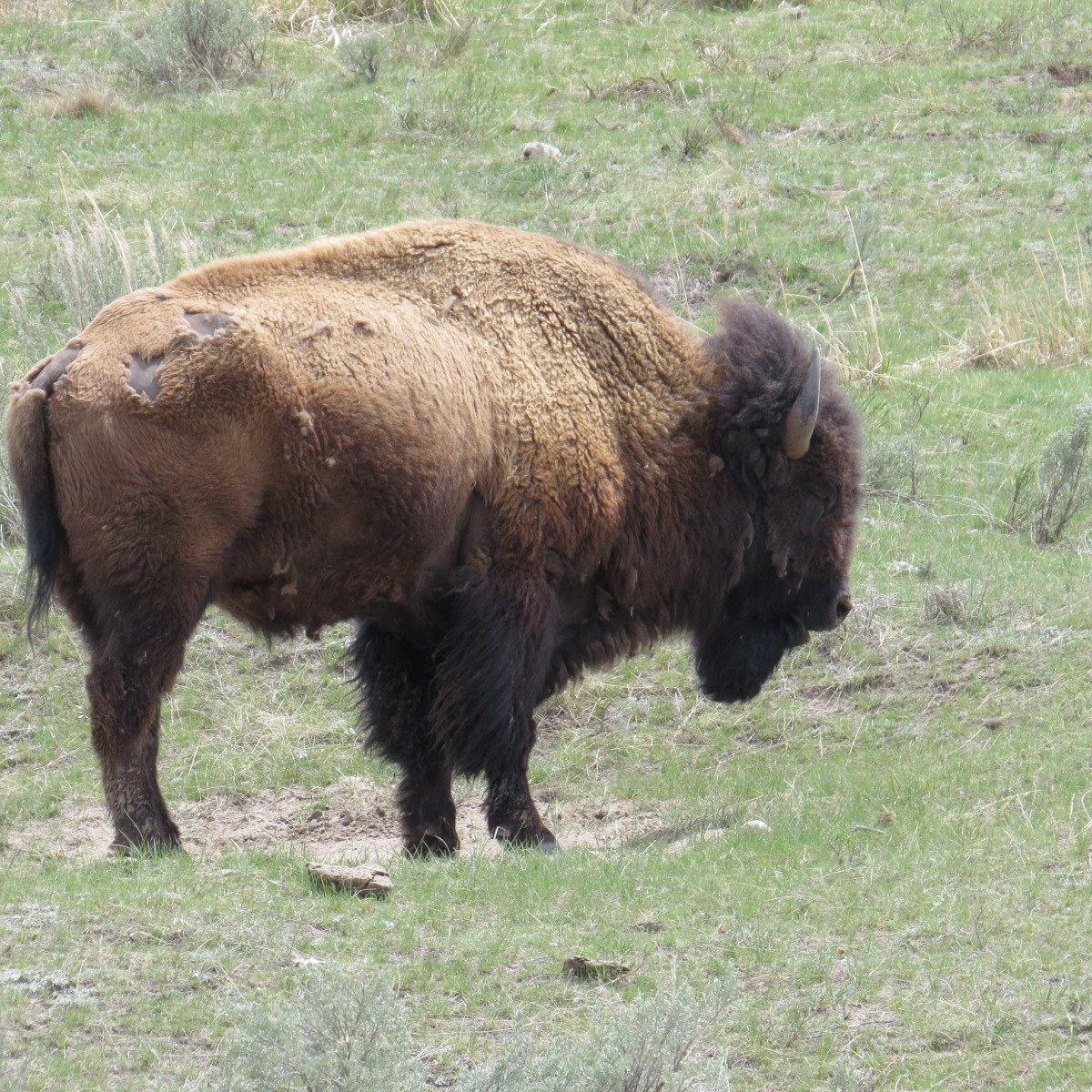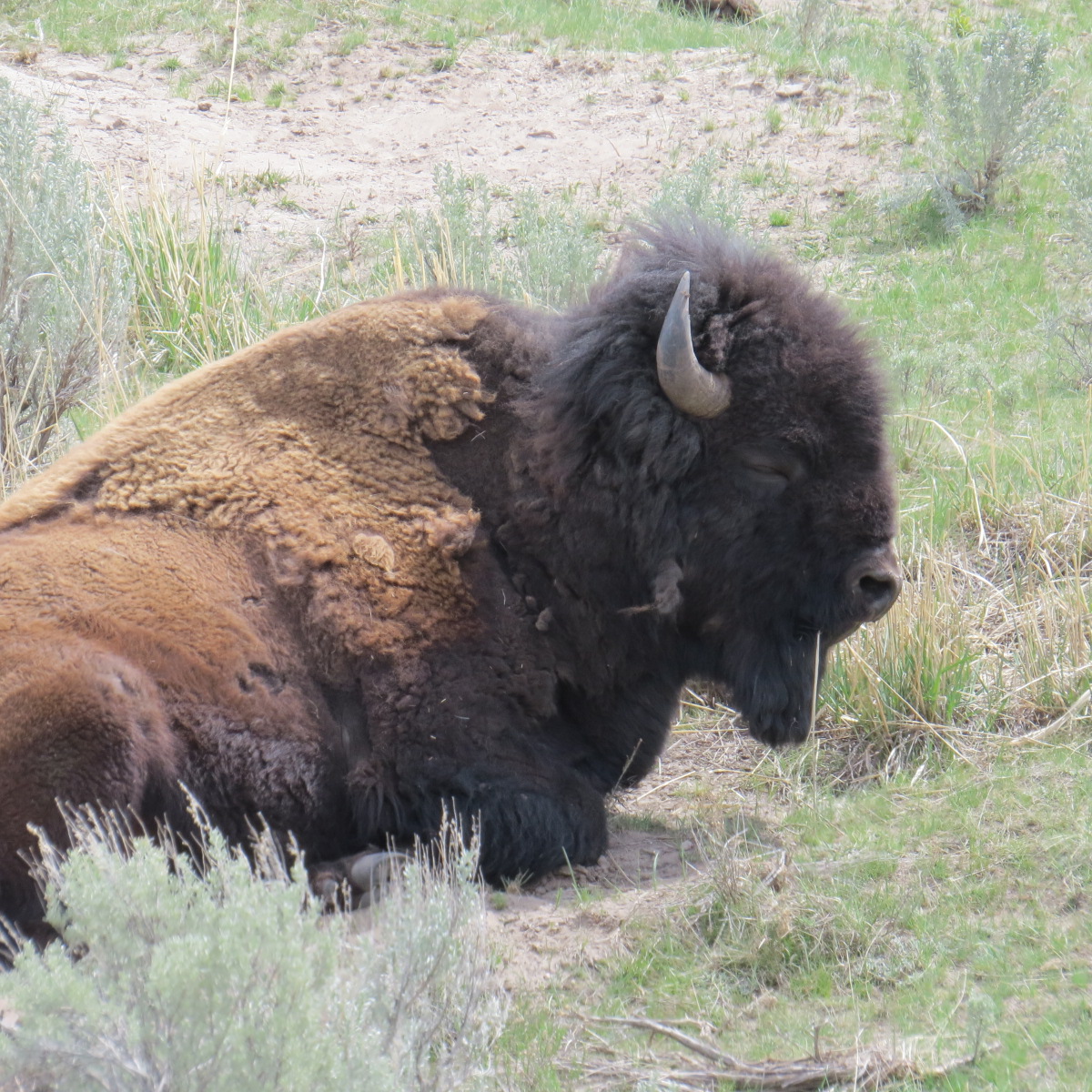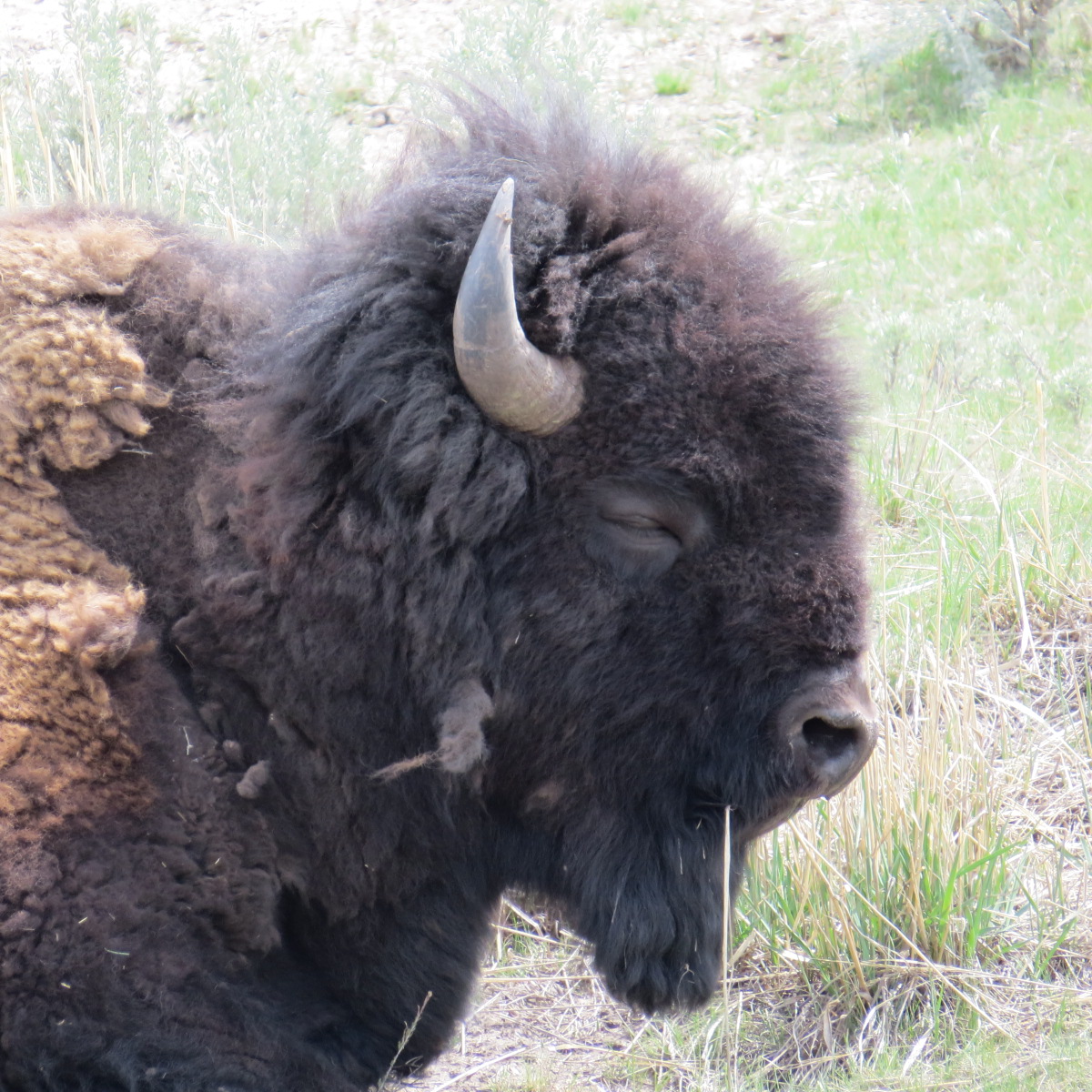 It was a nice day, some clouds, but still amazing scenery.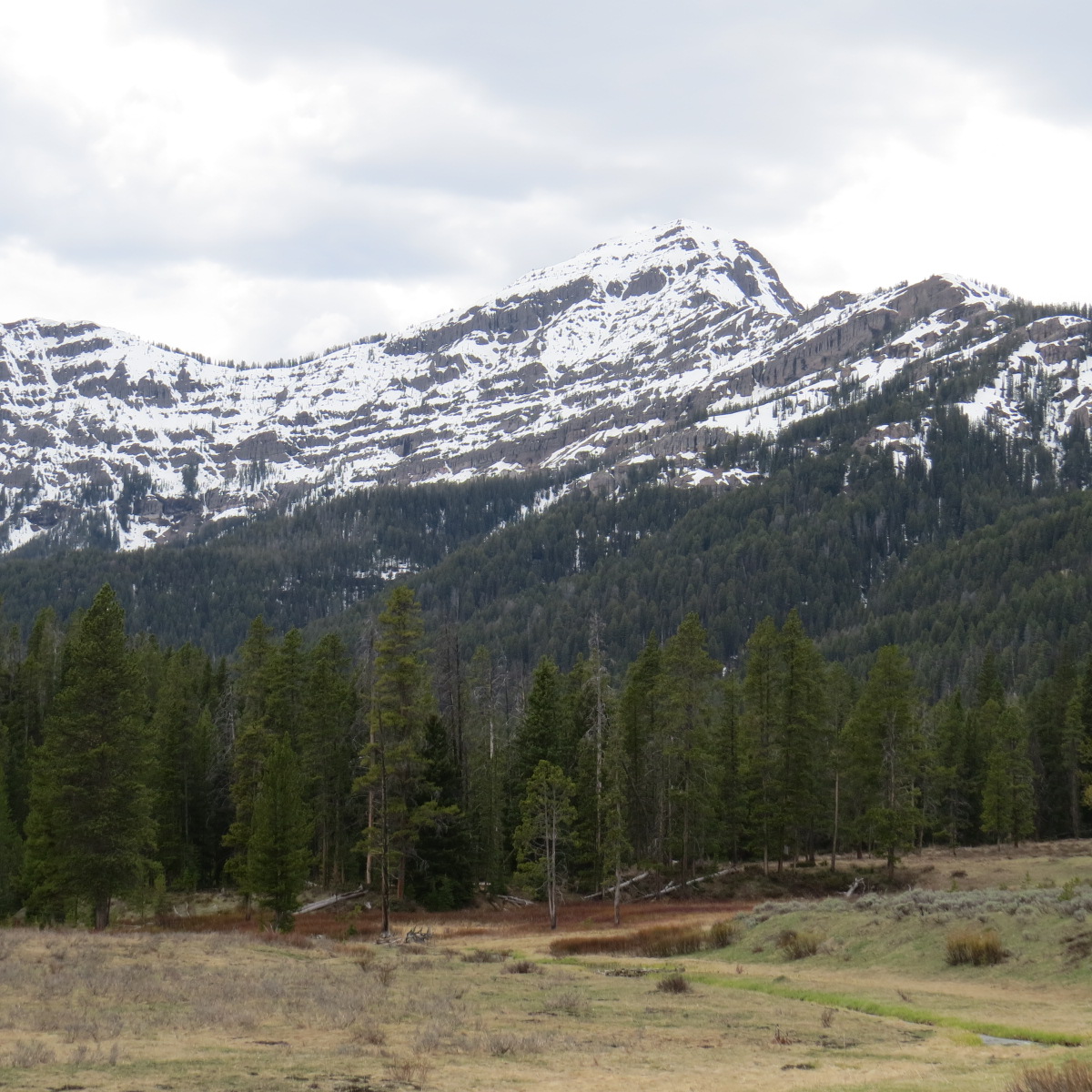 Moose are one of my favorites.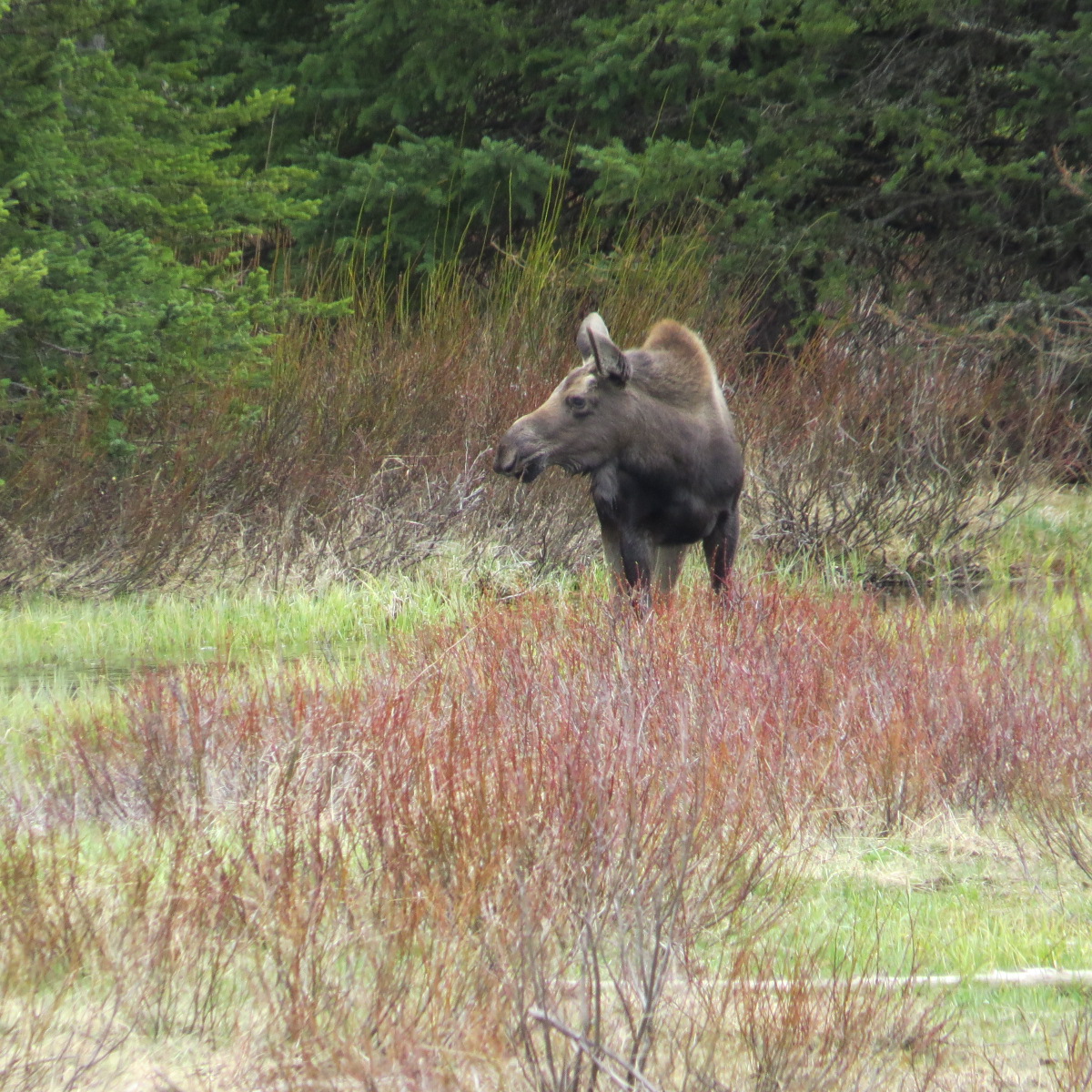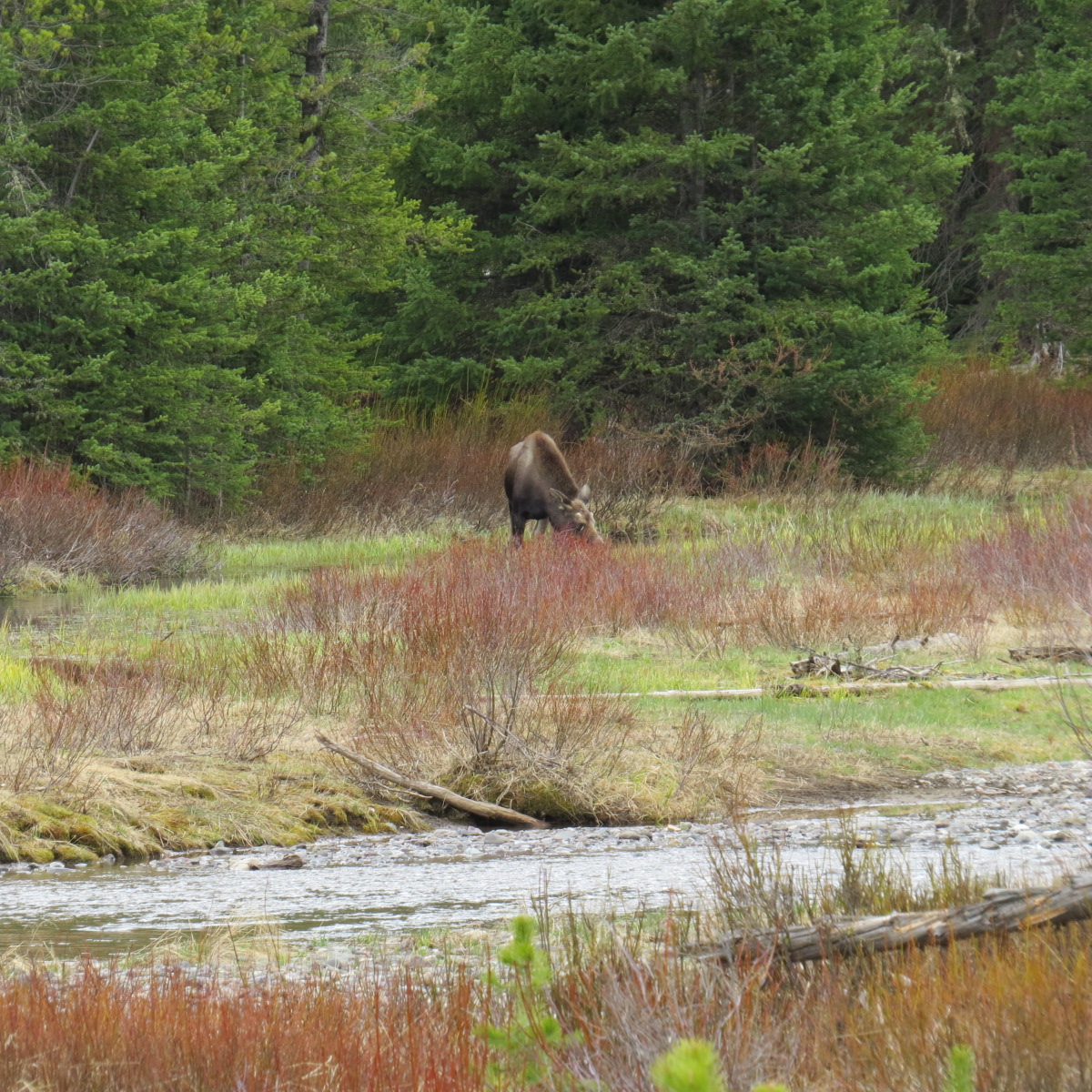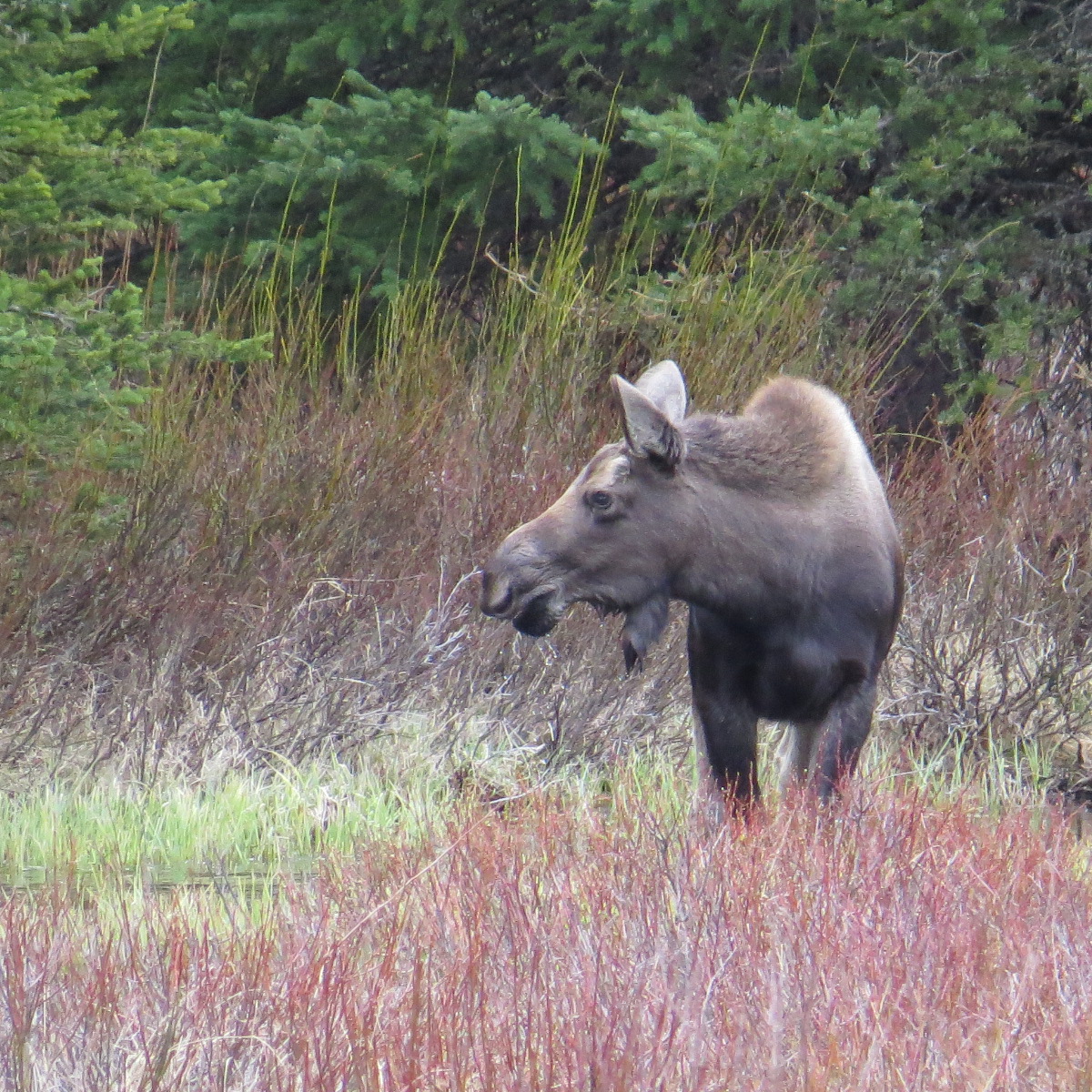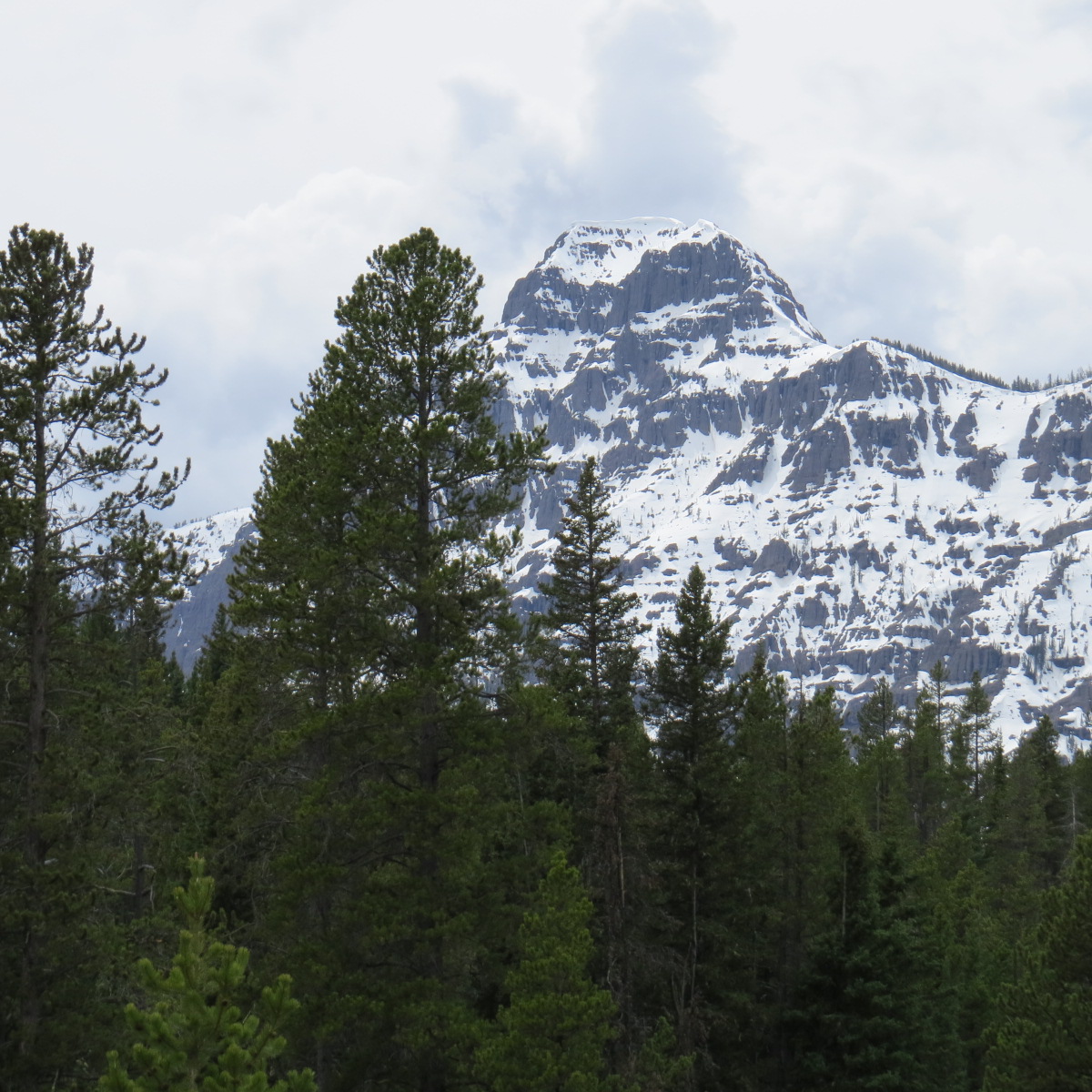 The Big Horn Sheep  are very cool too and we had a nice group of Rams and Ewes come thru for pictures.
Really nice Ram…………
We did see 2 black bears……….the first one was far away and the pictures were too grainy, but this guy was close and napping behind a tree.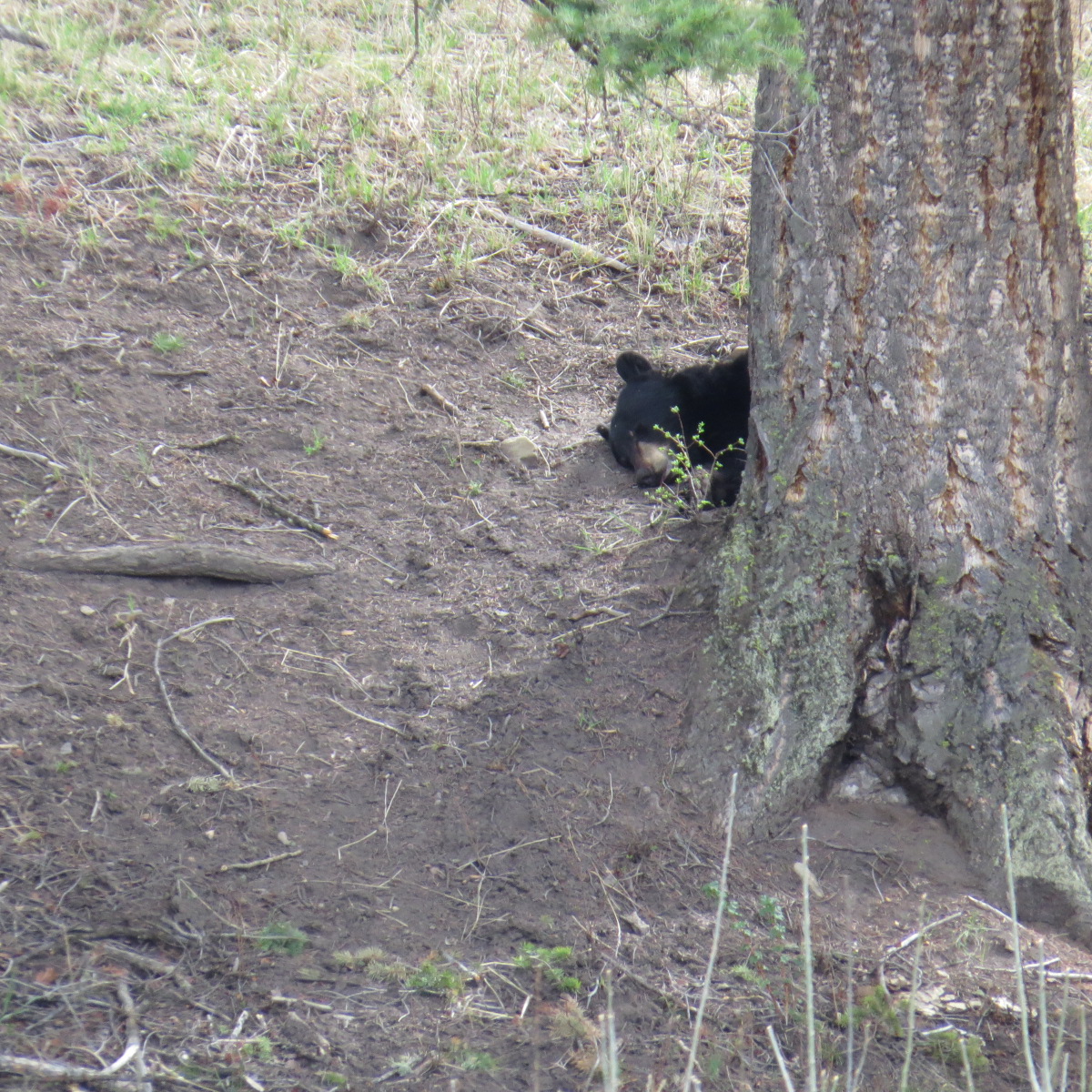 We waited for a long time hoping he would get up for more pictures, but he was very tired.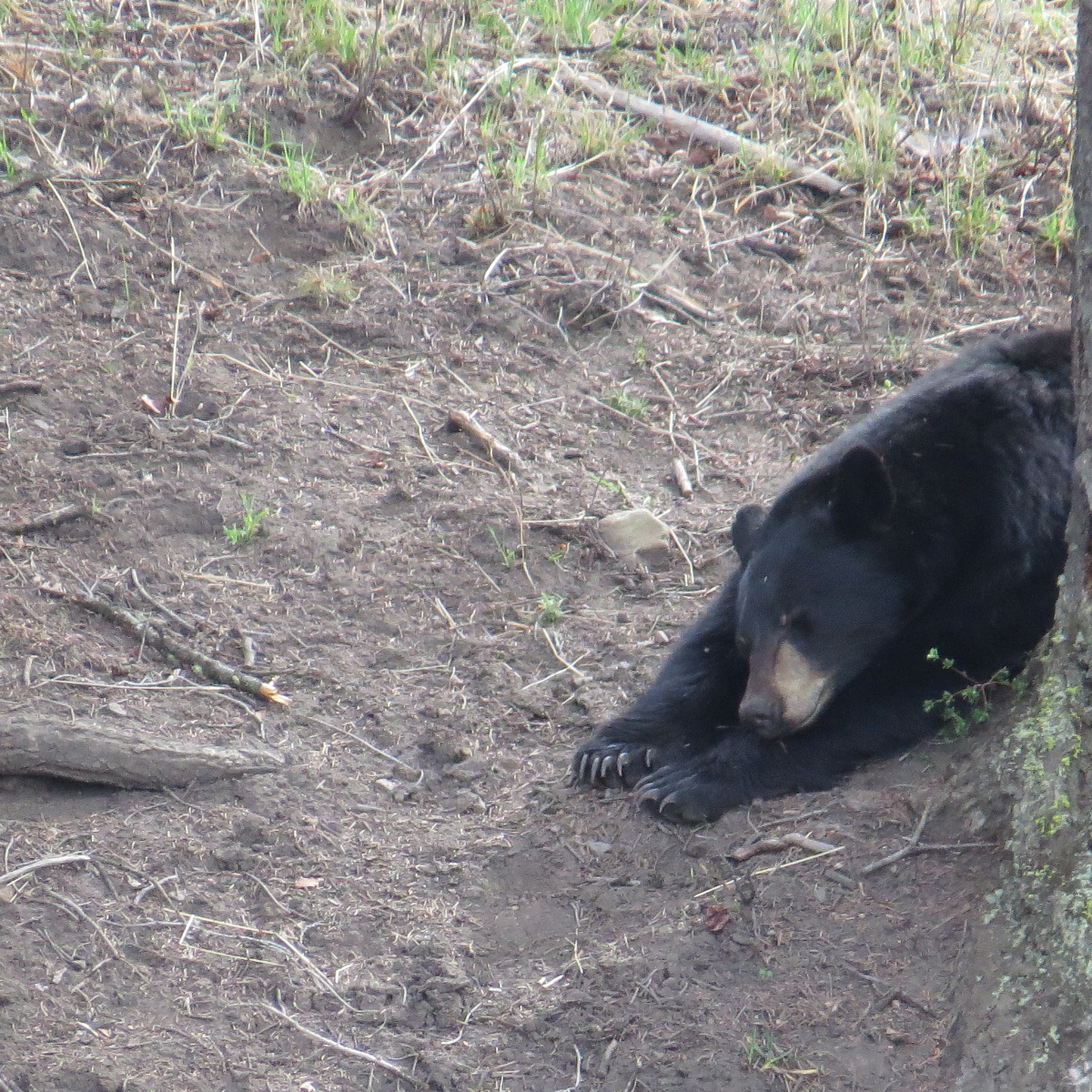 Then just as we were getting ready to leave he got up.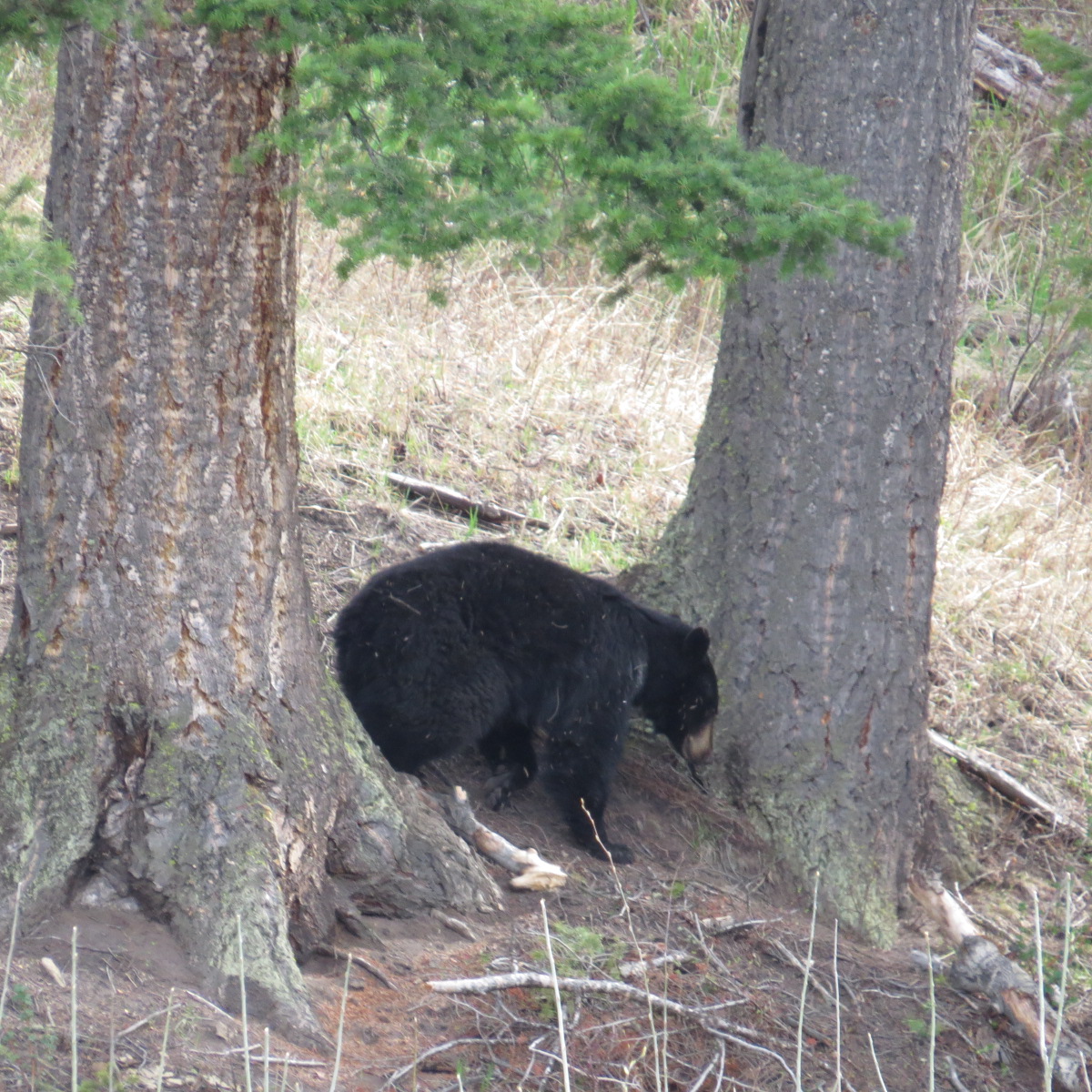 And we watched him as he worked his way out into a meadow eating the new grass coming up, most of a bears diet is actually
grass, roots, berries, and pine nuts.