A Goal without a Plan is just a Wish.
-Antoine de Saint-Exupery.
Let's say you want to open a Bakery …you have saved some money to get it started, but will need to get a loan from your local bank for equipment and working capital.  It's not likely that you could walk in to your bank with some notes scribbled on a napkin and expect them to give you a loan. The bank is going to expected you to come in prepared…..to have a business plan to present to them…so they can make an informed decision on whether or not to give you a loan……are you a good risk/reward for them.  There is no guarantee of success, but the bank wants to see that you have the skills, some skin in the game, and a solid plan to help you succeed.
Trading is no different……it is a business, and like any business there is no guarantee of success………but you must come prepared.
I think an important question to ask yourself is…… Why do you want to trade?
-You want to get rich quick, really the quicker the better…..I will save you time   and money…Do Not Try Trading.
-You hate your job and are looking for something easier …please refer to the response above again…….skip trading.
-You have a sincere interest in the markets…you are self motivated and take personal responsibility for your decisions and their consequences….you don't mind paying your dues and understand success does not come over-night, but through hard work……Trading may be for you. 
I have listed below some things to consider before you start trading, these are a good starting point for your Trading Business Plan.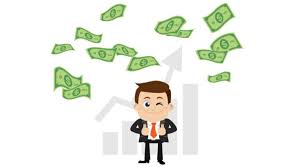 Educate Yourself BEFORE you start:
-What type of trading do you think fits you?  Day, Swing, Hybrid?
-Will the Pattern Day Trading (PDT) rule apply to me?
-What instruments will you trade? Stock, Options, Futures, etc?
-What tax consequences are there for me? Wash sales, Mark to Market, Trader
tax status, trading in an entity.
-Technical or Fundamental, or some of both?
-Will you have a Mentor or be part of a Trading Community?

Develop a Written Trade Plan:
How will I scan and find setups, how will those be tracked.

What time frames will I use …Daily, 60 minute, 15 minute, etc.

What tools will I use to help guide me in my trading? 
-Technical Indicators: slow stochastic, moving averages, trend lines,
MACD, VWAP, etc.
-Fundamental:  Float, short interest, insider buying, etc.
Where and Why will I enter a trade.

Where and Why will I set my risk level.

How will I manage an active trade…tools to help me make decisions about
how the trade is acting.
What are my options for exiting the trade…..scale out  or exit completely, trail 
stops up or specific targets.
What is my review process …journal, spreadsheets, software

How will I handle draw-downs

How will I balance trading/life…..having time to decompress.

What is my process for homework/education.
Stay up to date with any new posts……I will not spam you.